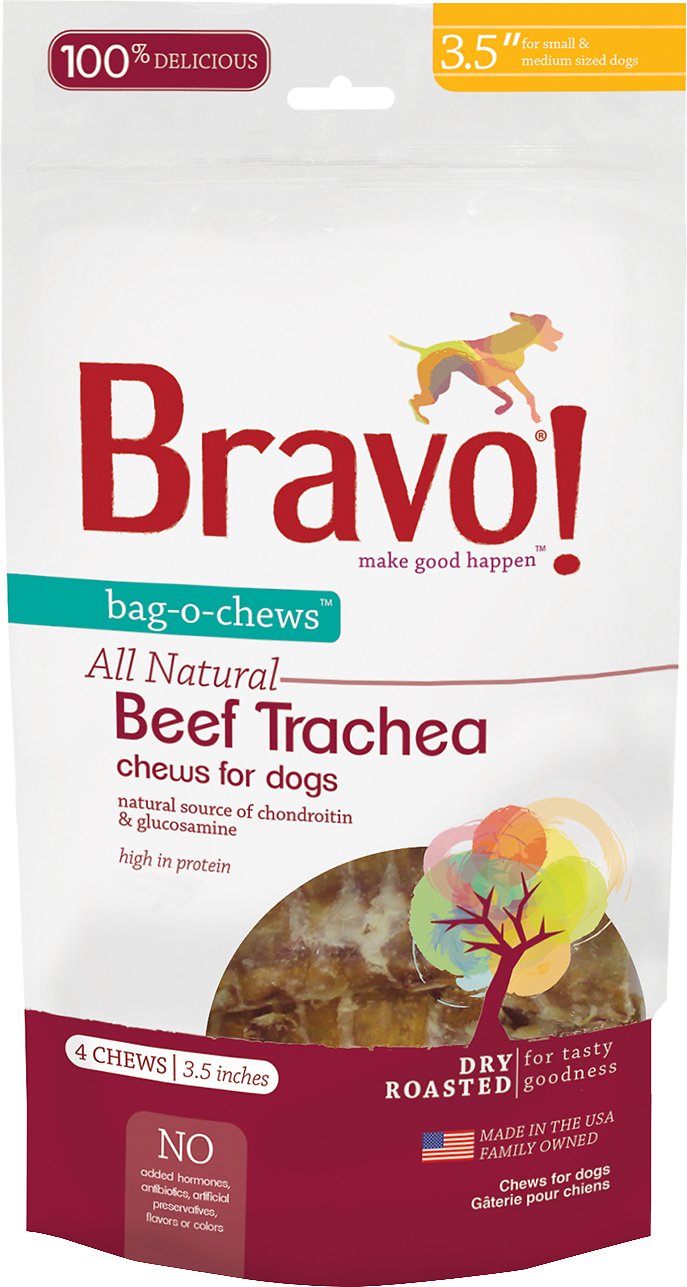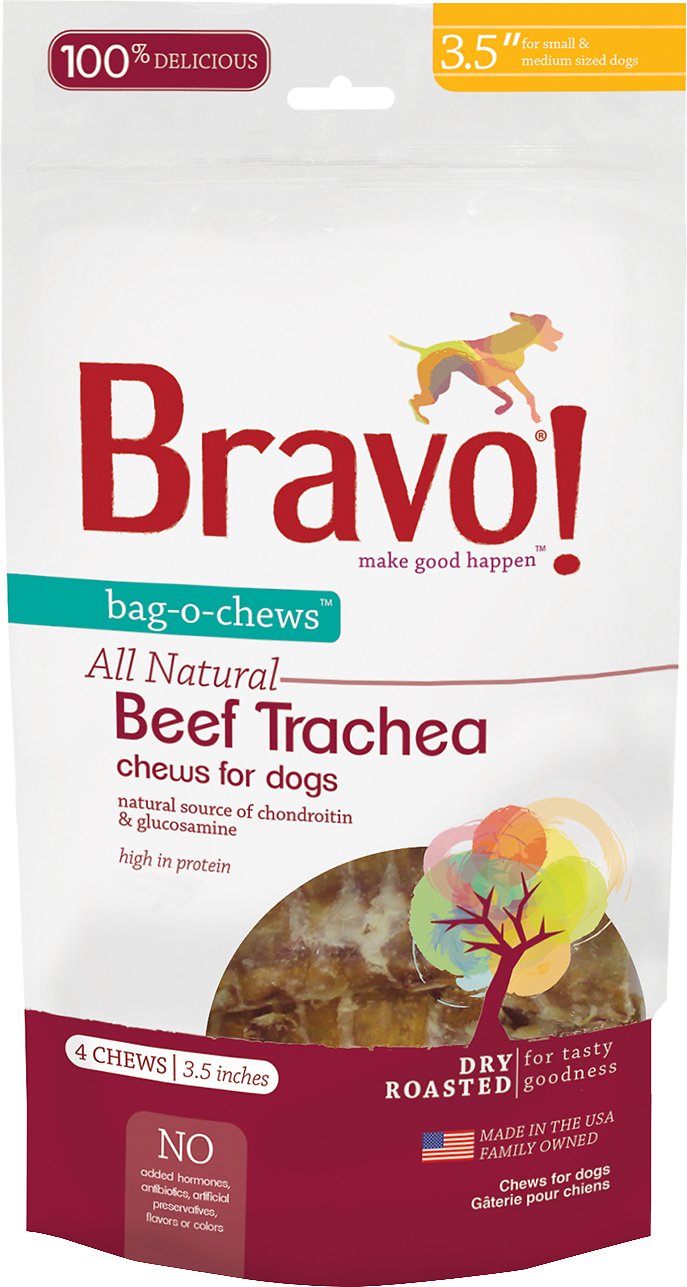 Bravo! Bag-O-Chews 3.5" Beef Trachea Chews Dry-Roasted Dog Treats, 4 pack
Natural Chews
Price :
$7.49
Small Breeds, Medium Breeds
Ingredients
Beef Trachea. 4,840 kcal/kg, 137 kcal/oz
For Adult animals more than 1 year old. Chews should be no more than 10% of your dog's daily calorie intake. These chews are not a substitute for your dog's main meal. As with all chews, to help prevent choking, owner should always supervise their pet when feeding.